Corporate Legislation
Belize is a member of the British Commonwealth. Its Legal System is embedded by British Legislation.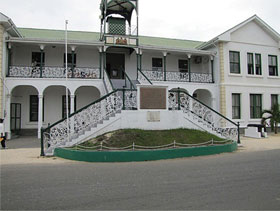 In the early 1990's, Belize enacted several offshore legislations including the International Business Companies Legislation. The IBC Act of Belize is based on very modern corporate legislations and is known as one of the most attractive legislations in the region.
Belize has topped the list in the Offshore Jurisdictions Ratings as the leading jurisdiction in the aspects of Offshore Banking, Confidentiality, Corporate Legislations, Communications, and the Jurisdiction with very minimal taxes.
The Laws of Belize extend to include opportunities for setting up a Trust, Fee Zone Investments, Owning Intellectual Property, Engaging in Offshore Banking, and several other affordable investment and incentive schemes.
International travel to Belize has steadily increased and many people from afar have chosen Belize as the place to best diversify their financial affairs and protect their assets.
The Corporate Legislations of Belize include the: